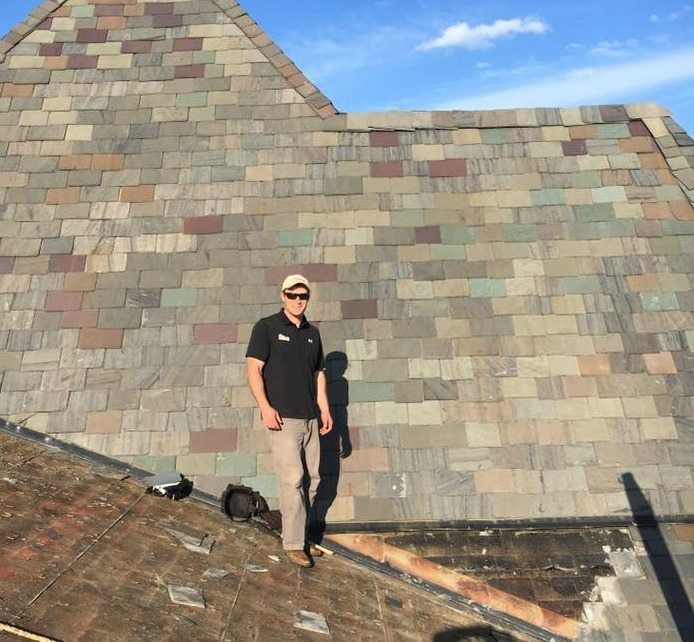 24 May

Slate Roof Repair in Nashville TN
Slate Roof Repair in Nashville TN
Slate roof repair in Nashville TN is a specialty of certified Master Elite Roofing Contractor MidSouth Construction!  Slate roofing is a desirable and durable material when it comes to roof choices, but it is still vulnerable to erosion and storm damage. It may also break before expected if it is not installed properly.  If you have experienced in leaks or problems with your existing slate roof, our slate roof repair experts are here to help!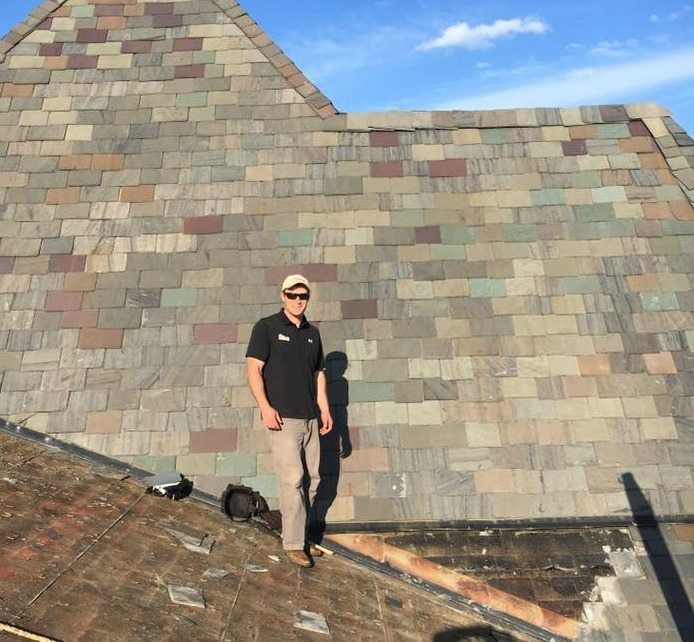 Water may leak through cracked or broken slate pieces, and should be replaced as soon as possible to prevent further damage to the roof and its framing members.  We can properly access the problem with your slate roof and recommend the best solution to your specific roofing needs!  Our expert slate roofers can remove any damaged slate pieces without causing additional damage to the surrounding slate tiles.   Once the damage slate roof piece has been removed, a new piece of slate can be installed if the existing slate is unusable.  Our slate roofers will then ensure that the slate roof repair matches the size and coloration of the old piece so that your slate roof repair flows seamlessly and is aesthetically pleasing.  Slate roof repair in Nashville TN is one of our specialties!
If multiple pieces of slate roofing are required to be removed for repair, the sheathing underneath will need to be checked for any sort of rotting or deterioration. Plywood is not a recommended wood replacement, and instead the wood should be replaced by something similar to whatever is removed in terms of thickness. Any new roof sheathing must be smooth and sturdy before slate can be properly placed onto it.   Slate roof repair in Nashville TN is a skilled trade that few roofers are qualified to do!  If the sheathing is uneven it will be noticeable on the outside and can cause the slate to crack again.  It is critical that you work with a certified roofing contractor who specializes in slate roof repair in Nashville TN to ensure the integrity of your slate roof is not compromised!
Midsouth Construction Roofing and General Contracting is certified in all types of roofing systems and can install a new slate roof or complete slate roof repair in Nashville TN!  Please contact our team of slate roof experts at 615-712-8893 and request a free roof inspection or slate roof repair estimate!  The inspection and estimate are always provided with no obligation and free to the homeowner!
We look forward to adding your name to our database of happy, satisfied customers which have used our roofers for their slate roof repair in Nashville TN!  You can trust MidSouth Construction, certified Master Elite Roofing Contractor for all your roofing needs!